Need for Speed Most Wanted Downloads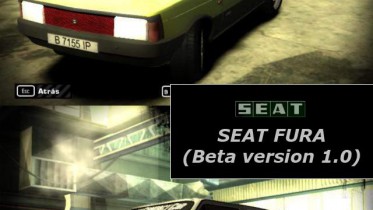 Author:
Seta127
Added on: March 23, 2007
Viewed: 36,241 times
Downloaded: 3,358 times
Favorited: 0 times
Share this car:Click to copy URL
Made 100% by me for NFS MW. Replaces the Aston Martin DB9.

Released:

- Fixed some mapping troubles from version of HP2.
- Stock car + one body kit (Fura Crono).
- All decals avaliable except numbers.

For next version i'll try:

- Make working the number decals.
- Make working the damage.
- Make specific logos for this car (at this moment i couldn't).

I hope you like it. Enjoy!


Damage
Convertible
Dashboard
Class
B
Vidwall
Serial #
Windows
Licence Plate
Top Speed
0 mph
0 kmh
Polycount
0