Need for Speed Most Wanted Downloads
2022 Porsche 911 GT2 RS Clubsport 25 Manthey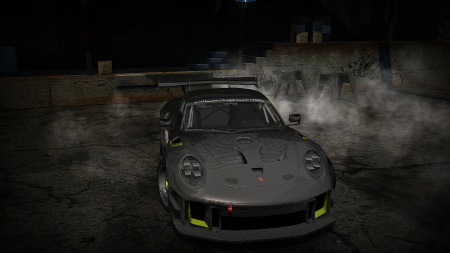 Added On December 29, 2022
Views 2,298
Downloads 344
File updated on: December 30, 2022
This car replaces None (Addon car)
Porsche 911 GT2 RS Clubsport 25 Manthey by Manthey Racing.
It's a Track car.
It comes with:
A ReadMe Text
Bodykits (3 Liveries and 1 Paintable Bodykit)
Rims
Spoilers
Roof Scoops
Tires
Upgrades (1 Upgrade for all category)
7 Speed
A Top Speed of around 350KM/H or more.
Correct MountPoints
Binary Supported.
Tools used:
Binary by MaxHwoy
Nfs Vlt-Ed v4.6/Car ToolKit/TexEd by nfsu360
Blender by Blender.org
Extracted from Real Racing 3 by GM25.

Happy New Year.
Version 1.1

uploaded December 30, 2022

Paradoz uploaded a new version. The new file is 9.54 MB.

Fixed some bugs and added Liveries.

More in the ReadMe text.

Initial version

uploaded December 29, 2022

Paradoz uploaded initial version. The original file is 8.91 MB.