Need for Speed Most Wanted Downloads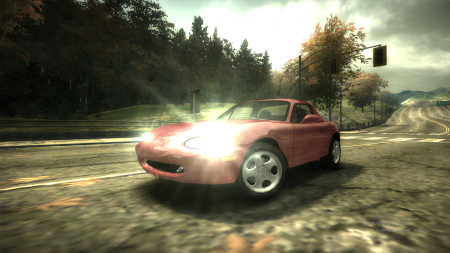 Views 5,147
Downloads 806
File updated on: April 16, 2022
This car replaces None (Addon car)
I enjoyed this car in UG1-UG2 , wanted to see it in Most Wanted , so ,like my other mods , I ported it :)
WARNING: If you installed my Dodge Neon mod , my Hyundai Tiburon or my Subaru Impreza , at the binary launcher , there should be 41 errors. These errors are there because the strings already exist , so no need to be alarmed.
-Also , there are 3 or 4 vlt "errors" as well. They are caused by the huge launcher I made , using the old one and putting the new one over it. That is because I worked on this version over the older one. So these errors should be with "already exists".
THE ONLY CASE YOU SHOULD BE ALARMED IS :
-More than 41 errors
-Got errors despite this being the first mod of mine you install
-Got errors other than "already exists" in VLTEd
Features:
-Cops call it a Mazda
-Available at the beginning
-Features everything + extra customisation
-Damage pannels
CREDITS:
Kenja Mago for help with performance (Thx Kenja )
BlackBox for the car from Underground 1 and Underground 2
In case of bugs:
Message me on Discord (Leustean #9248) or leave me a comment down below.
Version 1.1

uploaded April 16, 2022

leustean uploaded a new version. The new file is 8.81 MB.

Version 2.0 of my Miata mod
-New perf
-New parts
-New wheel

Initial version

uploaded May 1, 2021

leustean uploaded initial version. The original file is 17.16 MB.