Need for Speed Most Wanted Downloads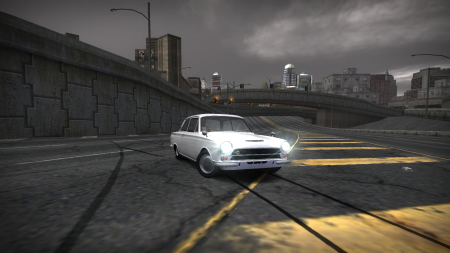 This car replaces None (Addon car)
Hello!
So, after a long break from uploading M2A mods, I finally decided to make my own stuff now. And here is my first proper addon car!
It's a Lotus Cortina! Converted from NFS World to Most Wanted '05.
Features:
-Paintable body
-Paintable rims
-Window Tints
-Scratches on windows can appear in free-roam/races when driving and crashing
-No exhaust markers (I'm still learning stuff, they'll be on the car soon)
Bugs: Do comment below or ping me on Discord if you find any bugs with the car when using it.
____________________________________________________________________________________________________
Credits:
Neon: For Blender help and CTK Config
KenjaMago and Felixeur: Performance and some ecar data
nfsu360: CarToolKit and VltEd
____________________________________________________________________________________________________