Need for Speed Most Wanted Downloads
Chevrolet #4 Corvette Racing ZR1 C6 '11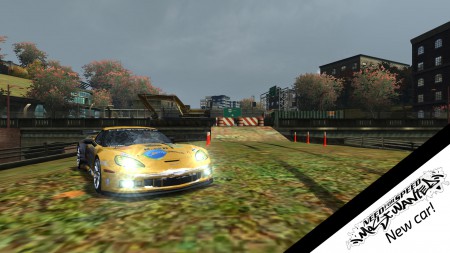 Views 1,184
Downloads 131
File updated on: March 24, 2021
This car replaces Fiat Punto (PUNTO)
Kuru would speak repeatedly HOLY GRIP! driving this car.
This car is converted from Forza Motorsport 4, featuring parts from Need For Speed Most Wanted. It can replace PUNTO or be added as a new car (C6RZR1).

Tuning:
- Performance
- Hoods
- Spoilers
- Rims
- Roof scoops
Features:
New performance data.
Damage included.
Credits:
nfsu360 - NFS-CarToolkit, NFS-VltEd and NFS-TexEd

maxhwoy - Binary

nlgzrgn - Ed and NFSMW Unlimiter

DMN from GameModels Community - model extraction

Need For Speed Modding Community - help with modding

LRF Modding - Performance Stats for this grippy boi
Version 1.1

uploaded March 24, 2021

MasterLife uploaded a new version. The new file is 9.91 MB.

Renamed textures for modloader version, so model is properly visible.

Initial version

uploaded March 24, 2021

MasterLife, LRF Modding uploaded initial version. The original file is 9.91 MB.