Need for Speed High Stakes Downloads
Thunder Mountain 3 (Virtual Road AI Fix)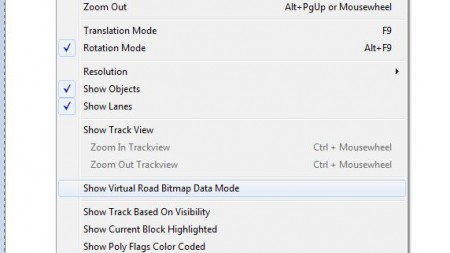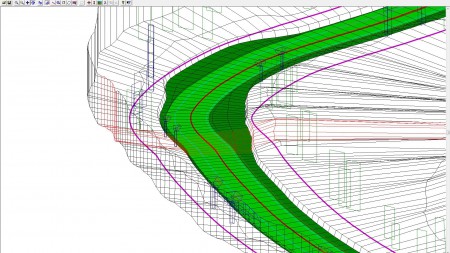 ello guys, since the new version of T3ED (thanks to Jim Diabolo), it is possible to edit the virtual road data of a track.
The virtual road data basically saves all the important data like height of the track, boundaries, AI lanes, speed information for the AI (how fast can AI go without crash?) and other smaller informations.
Thanks to Zalcus20' great speed files tutorial, i was able to find myself into track modding. So i started with a track everybody should know here: Bathurst or Thunder Mountain from AccadaccA (and other authors).
What can you fix by editing the virtual road data? I first let Zalcus20 talk on that before i add my experiences:
If the ai lanes (and center line) were to be outside of the Virtual Road boundary, this will bug the AI. For example:
1. AI cops will not be able to deploy spikestrips and roadblocks on
that section of the track.
2. If you crash or reset your car on this section of the track you
will respawn outside the drivable track and get stuck.
3. The bots will behave unpredictably. They might slam into the side
of the road (walls aka non-passable area), drive in that annoying
'congo line' style, crash into each other, and if you are racing with
traffic, it is guaranteed that they will crash right into them...
Every. Single. Time.
After i understood that, i started to realize that the virtual road data also influences "invisible jumps", which you might know from many mod tracks, which is mainly caused by stretching track blocks too much. The bigger a track polygon (lane) gets stretched, the buggier and glitchier gets that track part and so it's more possible that your car will jump out of nowhere in that area.
So actually that's all i gonna say, thank you Zalcus20 for your tutorial and thank you Jim Diabolo for your new T3ED version which makes it possible to edit that very data and thanks to all the authors and helpers who got involved into making Thunder Mountain 3. (original readme included)
pete9516