Need for Speed High Stakes Downloads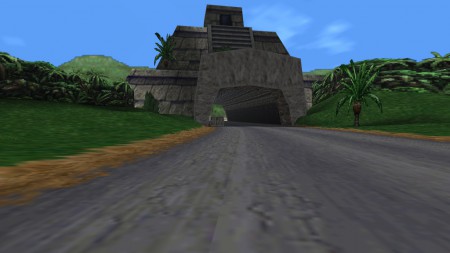 Added On September 8, 2021
File updated on: September 10, 2021
based on Ryan Trevisol's NFS2SE track conversion | replaces Aquatica
Intro:
A fixed and enhanced version of the Last Resort track conversion by Ryan Trevisol
Features:
Restored some textures from the original NFSIISE track, some others were modified
Fixed polygon flags, invisible wall bug by the uphill volcano section has been mitigated (try to drive as close as possible to the middle of the road)
Rebuilt smackable props (like the beer boxes and the fruit cart)
New weather and sky files
New lighting and shadows
Night version with proper lighting
New replay cameras
Installation (make backups first!):
| Extract this folder/file... | ...into this folder |
| --- | --- |
| Aquatica | data\tracks |
| T16.qfs | data\feart\vidwall |
| T16_00.qfs | data\feart\slides |
Used tools:
T3ed | FSHTool | GIMP | Notepad
Copyrights/permissions:
If you would like to modify and/or distribute this mod, please:
keep this readme file without any alterations whatsoever (in case of just sharing this mod around)
give me proper credit (AJ_Lethal) for creating the mod
Seriously, respecting those conditions is not hard at all. Unless you're terminally dumb or a shameless, talentless hack.
Version 1.0 Rev. A

uploaded September 10, 2021

AJ_Lethal uploaded a new version. The new file is 3.73 MB.

added missing heights.sim file

Initial version

uploaded September 8, 2021

AJ_Lethal, Ryan Trevisol uploaded initial version. The original file is 3.73 MB.