Need for Speed High Stakes Downloads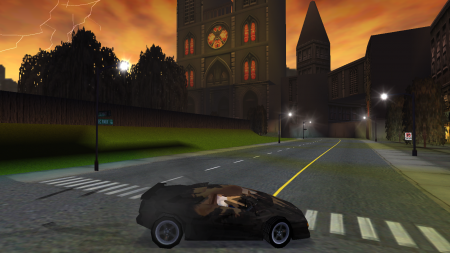 Added On November 26, 2021
File updated on: December 3, 2021
- I couldn't find a high-res texture pack for vanilla Empire City, so using some AI-upscaling tools I decided to make my own upscaled (or scratch made) textures.
- The two online tools I use generate their own different look, one giving a cleaner look and the other a kind of gritty look, so I've included both as choices--Clean and Gritty. You can get an idea of how they look in-game via this video I threw together:

https://youtu.be/JVEj0Mfydic
- v1.1: Now includes upscaled transparency textures, some fixed texture seams, and additional upscaled textures + optional skybox upscale and various track texture fixes.
- See Readme for instructions, permissions, and credits.
Version 1.1

uploaded December 3, 2021

Driven uploaded a new version. The new file is 19.43 MB.

- Upscaled transparent textures
- Some texture seams have been removed
- Additional textures were upscaled/improved
- Optional upscaled sky.qfs
- Optional Tr.frd with various track texture fixes (like blurry statue back texture, incorrect sign side textures, incorrectly flipped textures)

Initial version

uploaded November 26, 2021

Driven uploaded initial version. The original file is 19.43 MB.