Need for Speed High Stakes Downloads
Mustang Coyote 5.0 (SN-95.2)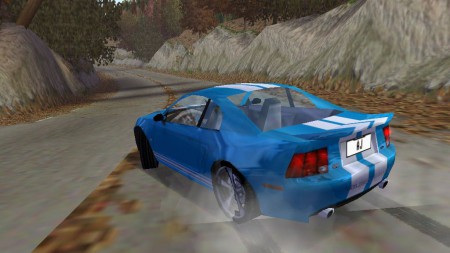 Added On October 30, 2012
Views 3,628
Downloads 805
Version High Stakes
Brand Ford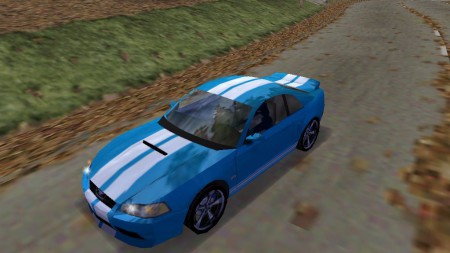 Damage
Yes
Convertible
No
Dashboard
None
Class
AA
Vidwall
Yes
Serial #
9
Windows
Clear
Licence Plate
Customizable
Top Speed
180 mph
288 kmh
Polycount
1948
Driver
Animated
(fixed mixed class -it should have been AA instead of B- and added more FEDATA files)

Intro:
Because that engine swap has to be done.
Features:
Scratch made? Yes
Poly count 1948
Colors 11 (9 official + 2 custom)
Class/Specs AA / 0-100 km / h (60 mph) in 4.1 s / 280 km / h (180 mph) top speed
Interior/Dash/Driver EA's Firebird with new textures / No / werewolf girl
Misc. Features

Sounds from NFSIISE Mustang Mach III
Badges and muffler
Damage (thanks to Tails)

Installation:
Extract this file... ...into this folder
car.viv datacars95yb
95cy.qfs; 95cy1.qfs; 95cy2.qfs datafeartvidwall
sh95cy.qfs datashowcaseart
Used tools:
ZModeler 1.07b/GIMP 2.8/CarCad 1.5b/FCECenter/FCE Finish 2/FCE Colors/NFS Wizard/FSHTool/NFSVTRCalc/CarTest/Fraps/Audacity
Copyrights/permissions:
If you would like to modify and/or distribute this add-on, please PUT MY F#CKIN NAME AS THE ORIGINAL AUTHOR OF THIS ADDON IN THE README OR THE SITE, OTHERWISE, I WILL HUNT YOUR ASS. Thanx.