Need for Speed Hot Pursuit 2 Downloads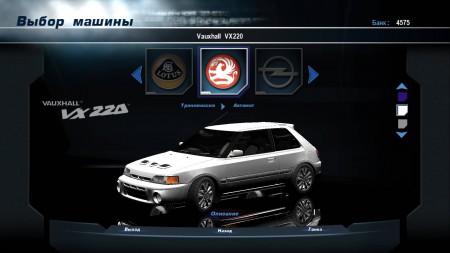 File updated on: April 13, 2022
This car was converted from Forza Horizon 5 by YochiThMaster333 aka Eevee (me). This is also my first NFS Hot Pursuit 2 mod.
Replaces by default: Vauxhall VX220
Features:
9 Colors (4 official, 5 custom)
NFS Edition Paintjob, taken from Shift 2 Unleashed
New Performance
Known bugs:
A bit highpoly model. Requires Xanvier's NFSHP2 Widescreen Fix.
How to install:
Extract vx220 folder to game directory/Cars. Mind about making backups first.
FAQ:
Q: What is game directory?
A: That's the folder where your NFSHP2 installed
Uploaded on:
nfsaddons.com (this site)
nfscars.net
Please don't reupload to these sites.
Thanks to:
Arushan for OEdit and OIFTool
Oleg M. for Zmodeler
Version 1.1

uploaded April 13, 2022

Eevee uploaded a new version. The new file is 2.76 MB.

- Fixed car model when used on mirrored tracks (previously I accidentally left the beta development stage model where it was bugged)
- RPM increase

Initial version

uploaded April 13, 2022

Eevee uploaded initial version. The original file is 2.93 MB.