Need for Speed Hot Pursuit 2 Downloads
Lamborghini Murcielago LP670-4 SuperVeloce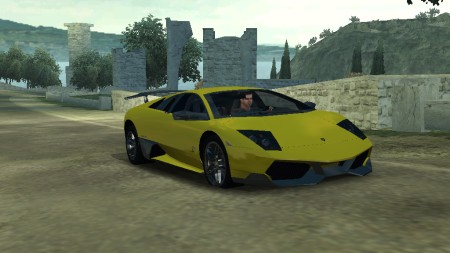 Added On February 3, 2023
Conversion from Hot Pursuit 2010
* 6 skin colours
* Cop skin "Inspired in the Cop Lamborghini Reventon from Hot Pursuit"
* HP Skin
* Textures from NFS Prostreet, Hot Pursuit 2010 and Forza 3
* License plate from NFS The Run
PD: I did this mod 8 years ago, but I decided to upload it again to another page, while I continue working on the mod of the same car, but for Hot Pursuit 1998. If you decide to modify some textures, or modify the patrol, whether it's its colors or change the siren, they are completely free to do so. Since I'm not working on mods for Hot Pursuit 2 anymore, it's been a while.

PD2: There was an error in the description. The modeling is not from NFS World, it's just from Hot Pursuit 2010.