Need for Speed Carbon Downloads
Volkswagen Scirocco R (ADDON)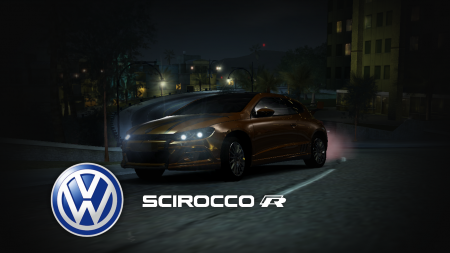 Views 1,121
Downloads 106
This car replaces None (Addon car)
Info:
Volkswagen Scirocco R
by YochiThMaster333 (AKA: Nicolay), converted by WF4123 (Me).
Converted from Forza Motorsport 4
Version 1.0.0
Features:
Can be Customized with:
Body kits (including liveries, licence plates and more.), Front Bumpers, Rear Bumpers, Side Skirts (including roll cages), Hoods (including hatch spoilers), Spoilers, Wheels, Vinyls.
Other features: NFSUC male driver.
Performances (copied from r32).
Installation:
1. Run Vlt-Ed as Admin.
2. Click, File, and Import as modscript.
3. Find sciroccorinstall.nfsms in this mod directory.
4. Click Install button.
5. Close Vlt-Ed.
Binary Method:
1. Run Binary as Admin.
2. Click User Mode Button.
3. Find sciroccorinstall.end in Binary Install Folder.
4. And install it.
5. Done and close it.
Ed Method:
1. Copy of these folders from your Ed folder.
2. Run Ed as Admin.
3. Search NFSC directory on your pc.
4. Install it.
5. Save and unlock memory files.
6. Close Ed.
Tool Used:
Binary 2.5.5 (by Maxhwoy)
NFSMW Unlimiter and Ed the Car Dealer (by nlgzrgn)
NFS Car Toolkit (by nfsu360)
TexEd (by nfsu360)
VLT-Ed (by nfsu360)
Supported mods:
Unlimiter if you installed mod with Ed or Binary
If you like to replace R32, Link: https://nfsmods.xyz/mod/233
Credits:
MaxHwoy - Binary
YochiThMaster333 - That literally car to replace this car.
nlgzrgn - Ed the Car Dealer and Unlimter
nfsu360 - That tool
WF4123 (Me) - Converting replace car to addon