Need for Speed Carbon Downloads
2014 Chevrolet Corvette Z06 C7 Stingray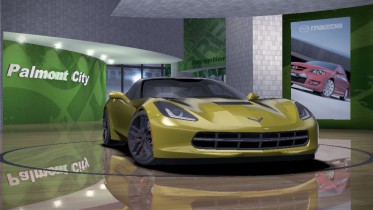 Author:
Eclipse72Rus
Added on: June 30, 2019
Viewed: 702 times
Downloaded: 94 times
Favorited: 0 times
Share this car:Click to copy URL
2014 Chevrolet Corvette C7 Stingray
This car is converted from NFS Rivals and it replaces Chevrolet Corvette C6 Z06.
Can be customized with:
- Perfomance
- Bodykits(vinyls)
- Visuals
- Rims
INSTALLATION
1.Unpack all fies.
2.Run setup.exe and select NFS Carbon main directory.
CREDITS
Ghost Games - mesh & textures
Cyrax - Ripping the mesh & textures from NFS Rivals
crossover90 - vinyls
nfsu360 - for NFSC ModTools
Oleg Melashenko - for ZModeler 1.0.7.& 2.2.6
Eclipse 72rus aka CorvetteZ06 - converting to NFS Carbon.
–––––––––––––––––––––––––––––––––––-
Damage
Convertible
Dashboard
Class
Vidwall
Serial #
Windows
Licence Plate
Top Speed
0 mph
0 kmh
Polycount
0