Need for Speed Most Wanted Downloads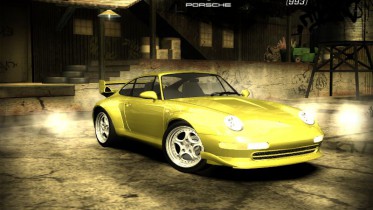 Author:
Dark Ritual
Added on: March 14, 2011
Viewed: 28,905 times
Downloaded: 3,596 times
Favorited: 0 times
Share this car:Click to copy URL
1995 Porsche 911 GT2 (993)

Sourced from Forza Motorsports 3
Conversion to MW by Dark Ritual

Replace: Audi TT [TT]

*911 GT2 secondary logo.

*Five Riceproof Bodykits
*Wheels

*Performance (292km/h~ when Stock [6 gears] / 328km/h~ when maxed [6 gears] )

*Paint
*Window Tint
*Wheel Paint
*Custom Gauges

*Costs 520,000 in Car Lot.

Bugs:
NONE so far.

See readme for full details and credits.
Enjoy.

Damage
Convertible
Dashboard
Class
Vidwall
Serial #
Windows
Licence Plate
Top Speed
0 mph
0 kmh
Polycount
0