Need for Speed Hot Pursuit Downloads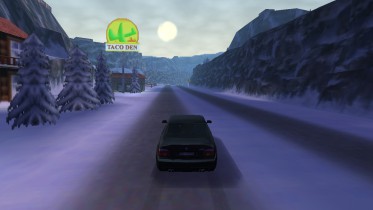 Author:
Opus IV
Added on: October 17, 2018
Viewed: 586 times
Downloaded: 87 times
Share this track:Click to copy URL
This track is Arctic Canyons, a re-edition in the nordic style of Lost Canyons, with snow instead of desert sand. This track is not mine, since it is a conversion from the homonymous route made by Aj_Lethal for Need for Speed IV: High Stakes, so I give credits to him. This track come in two edition, a paved version with snow only on the sides of the road and a full snow version, with the road entirely covered by snow. To install it put "trk005" folder that you find in the downloaded Zip file, choosing from Paved or Full Snow Version, into "C:/Program Files/Electronic Arts/Nfs3/Nfs3/Gamedata/Tracks" and replace the existing one. You are allowed to create a project using as a base my track but please contact me first on my e-mail "opusivgamer@gmail.com" and give me credits if you have my permission.
Visit my Youtube channel "Opus IV Gamer" (https://www.youtube.com/channel/UCoIje9MbCb2TOtrMmGttYNg) to see a lot of videos that I made on Need for Speed III Hot Pursuit and don't forget to subscribe to it for new coming videos.